http://www.guardian.co.uk/global-development/poverty-matters/2013/jul/15/slavery-industry-money-human-trafficking
Human trafficking generates huge profits, but legislation falls short on confiscating the cash and prosecuting ringleaders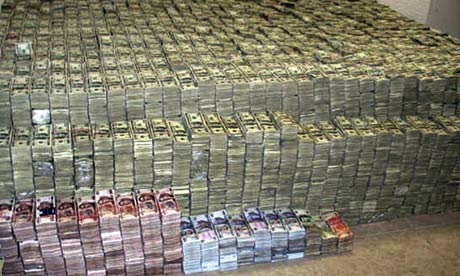 Unless this discrepancy is recognised and addressed in the same way as other global crimes, such as those involving drugs and arms, there is no hope of combating the issue.
The World Bank could be more insistent in its approach to money laundering across the globe. Although cross-border legislation exists, there seems to be no real push to find out where the cash is being banked and confiscate it.
Let's turn to the legislation supposedly in place to prevent trafficking and bring the perpetrators to justice.
The 2005 Council of Europe convention and the 2011 EU directive on trafficking are much stronger. Both have been consolidated and include cross-border prosecutions and recovery of money. Despite this, only limited work has been done to implement them, with the amount of money recovered very small.
Ultimately, no number of declarations will end the business of human trafficking. We need real investment from governments, and the involvement of people who are trained not only to spot human trafficking but also to follow the money.
At the root of all this inaction is a lack of political will to address global slavery. Many governments remain in denial that the problem even exists. Why? Put bluntly, it is because there is no public demand for money to be spent on the issue. Amid the global economic crisis, the 21 million people who remain trapped in slavery are being ignored.
It isn't only criminals who are profiteering from the trade in human labour. Modern-day slavery is an underground business, intrinsically linked to global supply chains. Individuals and companies are making a huge amount of money out of this business and can make it extremely hard for campaigners and governments to chase the cash back to its true source.
Until the profits of this business are monitored and confiscated, no real progress can be made towards ending human trafficking. Ultimately, it's only by cutting off the money that we will stop it.