http://wap.wsvn.com/article.html#!/108454/06c0f5c89010cb56de2cec534d994059
Tue, 10 Jun 2014 01:30:53 UTC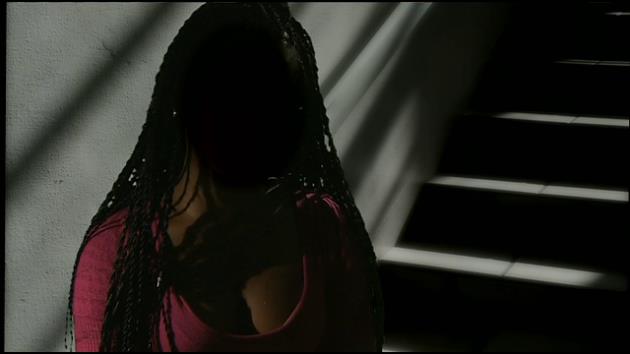 Tonight a 7News exclusive takes us behind the scenes as the Fort Lauderdale Police Department fights human trafficking. Investigative reporter Carmel Cafiero spent months tracking the city's elite unit. Its members are dedicated to helping victims break their "Invisible Chains."
WSVN -- These are the men and women from the Fort Lauderdale Police Department who fight human trafficking. They work undercover so we will not show their faces.
Victim: "Every question you ask me is no."
Their cases include kidnapping, slavery and underage prostitution. Both forced and voluntary.
Victim: "Don't touch me. I'm not going nowhere where I'm gonna go? Undercover Officer: OK."
This 16-year-old runaway was caught in a hotel room prepared to have sex with a stranger. It was a "date" arranged by a pimp through an internet site. She denied it and protected the pimp.
Girl: "There's nobody."
Officer: "Yes there is."
Girl: "No there's not."
Officer: "Yes there is."
Girl: "No there's not."
Officer: "Listen to me."
Girl: "No there's not ...now you're (beep) up."
Her pimp has not been caught. When he is he will be charged but she was not. Instead of arresting underage girls, the officers of the Human Trafficking Unit bring them home.
Chief Frank Adderley: "We need to help them try to get their lives on the right track and point them in the next direction."
Chief Frank Adderley created the unit to stop the victimization and save the victims.
Girl: "I'm not changing my mind - no - no."
But it's not easy. When taken home this girl fell into her mother's arms crying. Within days she ran away again. Authorities say there is an invisible chain connecting victims to their abusers.
Chief Frank Adderley: :Who kinda give them the impression they are their family. That they are the ones that love them. They're the ones that care for them. But on the other hand, I need you to go out and prostitute yourself so I can make money on your prostitution."
And there is a ready market for underage prostitutes. Police say this man, Paul Thatcher, was looking to have sex with a young girl. An officer pretending to be a pimp met him at a local hotel. He got busted instead.
Officers then had Thatcher call a friend who was also interested in sex with a young teen.
Paul Thatcher: "She looks older than 15 man, but yes, nice and hot. Blond chick. Short just like the picture you sent me."
Officer: "The deal. Move in Lucille move in."
That friend, Alec Narvaez, showed up and was also arrested.
Undercover Officer: "These guys are conspiring to have sex with children with minors and that falls under the umbrella of human trafficking."
Not long after his arrest, 29-year-old Thatcher committed suicide. Narvaez got probation for attempted child abuse.
Although hotel rooms are favorite locations for prostitution, officers in the Human Trafficking Unit say they discovered a home in the suburbs being used for the same purpose.
Officer: "BSO Swat is setting up now."
Because the homeowner has a criminal record, BSO Swat helped with the takedown. After the homeowner, Garrett Frazier, was taken into custody on human trafficking charges. Authorities searched his home.
Officer: "Who else is inside the house besides your girl?"
Garrett Frazier: "That's it bro."
They found drugs and cash, and that meant even bigger trouble for the 33-year-old. He was already out on bond for other drug charges and felony battery. But not for long.
Judge Jay Hurley: "You'll be held without bond until further order of the court."
He is still behind bars.
Victim: "I don't know it's just pain and hurt."
This pretty 16-year-old was 14 years old when she ran away from home. She's already lived a lifetime of misery.
Carmel Cafiero: "How many men would you be with in a day on average?"
Her shocking answer tomorrow.